When looking for reliable CRM solutions, it's likely that you'll be forced to choose between On-Premise CRM and Cloud CRM. These are the two overarching categories under which most CRM solutions are positioned.
The question that springs up in your head at this point is likely to be "which one would work best for my business?".
Well, both options offer their own sets of pros and cons. However, you can only choose one. Hopefully, our little blog here might be able to help you out. But, before we get into the details, let's first get our definitions right.
On-Premise CRM and Cloud CRM explained
On-Premise CRM systems, as the name indicates, are CRM systems that are installed on your company's servers. You will need to purchase licenses for each employee who uses the system. The entire database exists on your own servers as well.
Generally, the software licenses are sold as a one-time purchase. However, modules do keep evolving and that can lead to additional expenses.
Cloud CRM is the exact opposite. You don't have to install it on your company servers. The service exists on the cloud and you simply access it. The database is also stored on the provider's server. Payments are usually collected via an annual or monthly subscription.
So, which one should you use? Well, to figure that out, you will have to assess certain factors.
Your business
The most obvious factor to consider is your business. Each business varies in its structure and also, financial status. All this can have an impact on which type of CRM solution works best for you. For instance, would it be possible for you to invest in new infrastructure or hire a dedicated IT staff?
If the answer is yes, an On-Premise CRM system may be able to meet your needs. If the answer is a no, a Cloud CRM solution would turn out to be the better bet for you.
Some of the other things you need to consider are data security, control, flexibility, and scalability.
Storage and security
When it comes to storage affordability, Cloud CRM is the better option. To begin with, it's cheaper because you're not investing in new servers. The data is stored on the service provider's servers. The service provider takes care of everything from security to maintenance.
This brings us to the topic of security. Data theft is a major risk that organizations of all sizes have to deal with. Now, Cloud CRM providers do offer robust security features to overcome such threats.
On the other hand, On-Premise CRM solutions require you to invest in security features. This might seem like a problem at first, but, since you're the one in charge of security, you have greater control.
In the case of Cloud CRM solutions, the provider controls the level of security. If data is an extremely important part of your business structure, an On-Premise CRM system might just be the answer.
But, Cloud CRM solutions aren't exactly risky either. Even so, it's better to discuss security matters with your provider, especially with regard to data ownership. Some providers consider the data stored on their servers as their own. Make sure you don't sign up with such providers.
Scalability
When it comes to scalability, Cloud CRM definitely takes the cake. Since it's the provider's duty to upgrade the infrastructure, you won't have to bear the costs of scaling. You will only be required to pay a higher fee when you need more data storage or upgraded tools/applications.
On-Premise CRM fails here miserably.
Access
This is another area where Cloud CRM dominates. Remote access is much easier with Cloud CRM because everything exists on the cloud. Your employees can collaborate and share data from anywhere.
To achieve the same level of access with On-Premise CRM, you'll need to spend significantly.
In conclusion, it would be safe to say that On-Premise CRM offers better control over data and security. However, Cloud CRM definitely dominates the game in terms of scalability and ease of access.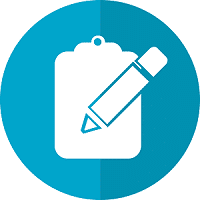 Do you want to implement a CRM system within your organization? Connect with our CRM Experts today!