It's a new year, a time to count the costs and check the scores. The result of actions and the strategies employed in the previous year must be weighed against set goals to determine if they were effective and efficient. A new year provides the opportunity to plan and prepare for the exploits in the year.
Both 2018 and 2019 experienced numerous creative applications of CRM tools and innovation to marketing, sales, project management, and others. CRM implementation in business operations was able to increase employee productivity, enhance workflow efficiency, and provide personalized customer experience. Implementation strategy for CRM in business requires digitization and exploitation of online platforms and social media groups.
CRMs made it possible to scale a business and enter into the international market with fewer costs. The massive growth in the number of users is a sign of how effective they were in the past year. Current reports claim that over 91% of medium to large-sized businesses have implemented CRM systems into their operations.
Customer Relationship Management (CRM) is all about maintaining customer interactions and relationships with your brand to ensure continued patronage and support. Since its customers determine business survival, you can see why maintaining a positive relationship with your clients is an excellent way to keep them while attracting new ones.
Here are top CRM Implementation strategies for 2020
Copy Infographic
CRM Software
To understand a thing, you may need to know its history, functions, and the sum of its parts. CRM was previous only about the storage of customer data, especially contacts, home or office address, email, and relevant profiles. The duties and capabilities of the current CRM package have grown higher than storage. Indeed, storage has taken the back seat to Contact Management, lead rating and nurturing, online marketing, and sales forecasting.
A typical CRM core would have modules dedicated to Han Resource Management, Customer Service, Automation, Sales Forecasting, Lead Management, Analytics, and Reporting. Depending on your business, environment, personal objectives, and scale, certain modules would be more relevant to you than others. Your 2020 CRM strategy should focus on this.
Human Resource Management
Tools available on this module make it possible to enhance employee effectiveness and productivity. It is quite crucial since it applies to all organizations that use humans for labor. Features such as project planning and tracking, assigning tasks, data sharing, monitoring, and performance ratings are all useful for human resource management.
Sales Forecasting
Probably the most popular feature on a CRM, it has been the fuel source behind innovative decisions and time saved from quick decision-making. Forecasting makes use of customer data that has been mined from company records or social media about the purchasing trends in the market. CRM can identify these trends and forecast their movement in the future.
Lead Management
This feature is more suited for a customer-oriented strategy. Leads are possible opportunities for making sales or profit. Lead management tools and features are used to determine a host of data surrounding the lewd and its effect on the success of conversion. Your tools in this feature include smart forms for identifying customer wants, designing effective marketing campaigns, and maintaining communication lines between you and your clients (or potential clients).
Marketing
Many people could barely believe their ears when they heard a computer could help with selling products to humans. In 2018/19 CRMs were able to surprise many people with features like Campaign Management, Call Logs, Schedule Optimizer, and Automation, businesses began to see and enjoy the effectiveness of computer in marketing.
Automation
In the spirit of computers, CRM software came with the Automation feature. This feature reduced the workload on staff by taking over menial tasks that usually took too much time and were highly at risk of errors. Smart forms are one example of this feature, gathering information on multiple customers without requiring human input.
Reporting
Reporting features are quite the first tools you would meet on a regular CRM home interface. From here years u get updates on any changes, you also get access to analysis of data that has been gathered in the past.
Factors affecting CRM Strategy Success
CRM gives you the winning edge by providing solutions to communication between partners and departments, a combined network for managing multiple online accounts, sharing of data and information, and automation tools. Each of these methods eliminates error, reduces the time used, optimize workflows, facilitates swift, data-driven decision-making, and removes redundancy.
With all these listed, a business can still fail if a few things are not adequately accounted for. First, the digitization process must down be overlooked. Digitization involves transferring your database, accounts, current records, and resources to computer codes (or at least represented in computer codes).
This process is crucial and might require calling in some experts. Any error in the records could put your company in (false) debt, fund the wrong perception or conclusions, and cause more harm than good. Sometimes you just have to wait until your business is ready.
You also need the full support of management and staff members. The process of implementing a CRM is a very involved one that requires the cooperation of every partner and the staff you work with. Any opposition you face could put you back by weeks. Plan properly to minimize downtime and hiccups. Explain the benefits to everyone, and a little bit of invested excitement won't hurt.
The choice of CRM is also critical. While many of the popular CRM brands are designed for general use (which has its downsides), certain CRM software is specific to an industry. Paying for the wrong brand is a very inefficient choice. While it would take some time to reap the benefits of a proper CRM implementation, a wrong decision could provide features that are not required at all.
Finally, the ability of your staff members is an influential factor once the integration is done. Since they are the ones monetizing this new tool, they must understand how to use it properly. Make sure you spend the required time and resources training each department to understand and use the CRM.
Conclusion
While it is easy to discuss general CRM strategies and models, there isn't a single answer to every problem. In this case, you have got to find your way, forge your path. By making your destiny, you play to your unique strengths and define the strategy that makes you stand out from the competition. Ensure to focus your time and resources on the top 20% of your customers, the ones who are high-paying regulars. In the end, patience and consistency will make sure you win.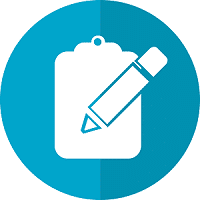 Do you want to implement a CRM system within your organization? Connect with our CRM Experts today!