While having a Customer Relationship Management Software (CRM) implemented and integrated is absolutely essential for large companies, it is not always necessary for start-ups. This being said though, there are a lot of reasons why a CRM can benefit a start-up or should be implemented at an early stage before the business reaches a larger scale. These reasons range from improving customer satisfaction to tracking investor data more efficiently and can be of so much benefit that some will say that all start-ups need a CRM. Even freelancers can make use of a CRM software solution!
Whether a CRM really should be implemented into the business varies case by case, sometimes if the business is too small there is no need to process the data simply because there is not enough data. On the other hand a business may want to start tracking their early adopters data and use it to better their product/service in order to grow. If you are unsure about whether you need a CRM right now, think about if you are able to handle all your data and analyze it with a simple Excel sheet without losing precious time or spending hours stressing.
If so then a CRM is probably not the best decision for you just yet and you should be ok to wait for a bit until your business is larger. Even if this case applies to you it is still good to be aware of what to look for once you do require a CRM. Once business picks up and data begins to be tricky to follow, a CRM is a go-to solution to ensure the continual growth of your start-up. Here we explore some of the benefits of using CRM in a start-up and some tips to go along with them.
Copy Infographic
Investing in a CRM
In order to implement a CRM solution into your start-up, you will have to make a financial investment. The payoff from this investment is the gain of new customers, improved retention of the existing ones, feedback on possible business model changes for a better product or service, and many more. Part of this financial investment may include hiring a CRM support and maintenance partner to help ensure the integration goes smoothly and fix any issues that may occur over time.
Hiring a partner to do this can also be of benefit to start-ups specifically since over time many young companies have changes to their business requirements and need those changes reflected in the software, something which the support partner can aid you in.
What can a CRM do for a start-up?
A top tier CRM, such as Dynamics 365, can do many things such as generate sales, manage teams and their performance, track contacts, and leads, send mass emails, and even deal with social media. There are also many smaller, but still high-quality CRM solutions which cater to specific problems rather than covering all of them. Some CRMs are more focused on sales and some on marketing for example.
One CRM that is focused on cutting down time spent on tasks that don't push the company closer to closing business deals is Close. This CRM takes a sales productivity centered outlook on all of its functionality. Another CRM called SugarCRM prioritizes personalizing customer relations which can lead to the creation of very loyal customers who will recommend your business to others.
These are just a few of the many options available on the market currently. As you can see even just these two options are quite different in their applicability and thus it is important to do your research on the CRM available to you.
Tip: When looking for the best CRM for your start-up, make sure you know what your business requirements are first
How can a CRM help with investors?
Investors play a critical role in getting start-ups off their feet in the early days of businesses. Without them many quality companies wouldn't succeed and thus it is very important to know as much as possible about who is interested in investing in your business.
A CRM can help manage investor information and provide you with feedback that allows you to not only keep the investor satisfied, but also possibly find new leads that might turn into potential investors. The CRM can also provide information and analytics that investors would want to see. This way they can be sure their money is being put to good use and bringing the company forward.
Tip: Use a CRM to manage investors and show them your businesses progress in regards to customer relations and sales.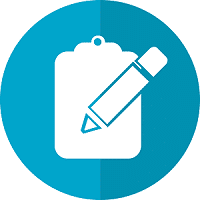 Do you want to implement a CRM system within your organization? Connect with our CRM Experts today!