Entrepreneurs are the adventurers of the economic world. They dare the dangers, take risks, and fight the fear of failure. With the depressing statistics on the company survival, it is no surprise that entrepreneurs are always looking for any advantage or tool that will ensure the survival of their business. CRM for SaaS is making a new buzz.
It promises to enable business owners to improve the organization of their transactions, share and access more extensive data with less time, improve communication between departments, and boost brand visibility.
One popular CRM for SaaS is Salesforce. Salesforce for SaaS usage promises all the usual features and more. It also boasts a robust AI component that can help entrepreneurs make better choices and automate repetitive processes.
But what is SaaS?
SaaS stands for Software as a Service. It is part of cloud-based computing and involves a third party providing software for end-users over the internet for a fee. The end-users do not need to install the apps before they can use them.
Before you get CRM for SaaS usage, here are 10 things entrepreneurs get wrong.
1. Ignoring Branding and Advertising
The online environment is highly competitive and ignoring the power of branding can lead you to fall behind. Businesses that want to establish themselves in the market focus on branding and advertising to give their business an identity that separates itself from the competitors and can engage more with the customers.
2. Less Creative Advertising
One advantage of Salesforce for SaaS is that it provides a center for managing marketing operations on multiple channels. Users are sometimes tempted to make one marketing content and then duplicate it on various channels. This way, you would come across as lazy, therefore try to create different content to fit as per the platform on which you are sharing the advertisement. .
3. Forgetting Loyal Customers
Every new toy brings with it the shine that makes one forget the others. This is dangerous on the internet market. Your competitors are watching you and waiting to get a hold of your customers when your back is turned. Therefore, always try to stay connected with your customer base.
4. Neglecting User Reviews
Reviews by your customers are a powerful way to attract new ones. Reviews are a part of User Generated Content, which includes videos, audio, images, and text that users post on online platforms.
5. Ignoring the Competition
If you are entering a high-density market niche, you have more reasons to worry. The activities and campaigns of your competitors will hurt your sales if it succeeds. Or provide an opportunity to exploit if it fails.
6. Selling the Wrong Product
This mistake is general to businesses that use Salesforce for SaaS and those that do not. It is crucial to make the proper market research before spending the capital for product production. This way, you do not spend money building something that no one wants.
7. Ignorance of Cyber crime
Before putting your business anywhere, you have to be sure it is safe. Only deal with trusted contacts and ask plenty of questions. Cyber criminals will try to take advantage of any opportunity to cause you loss so be on guard.
8. Not Experimenting
The digital market is a very careless one, and trends come and go randomly. Ideas that did not work yesterday may become effective tomorrow. Entrepreneurs who are afraid to try new marketing options get left behind.
9. Chasing the Wrong Audience
Be sure to pay attention to intent signals and search context. Wasting time and resources on users who are looking for free solutions would get you nowhere.
10.Ignoring the Global Market
Unless you do not plan to scale, ignoring a global market is a wrong move. Paying too much attention to the local market will take the time that could be spent building for the long term. Produce content in English or put up videos with subtitles; this way, you make local material suitable for the global market.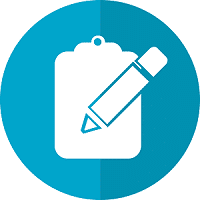 Do you want to implement a CRM system within your organization? Connect with our CRM Experts today!