You've probably heard it a thousand times, but we're going to remind you again – big data is a big deal. We live in a world where data has expanded to a point where we can't even give you a numerical estimation of just how massive it really is.
According to IBM estimates, we generate about 2.5 quintillion bytes of data every day. What's even more interesting is that 90% of all the data that has been generated so far has been done so in the last two years alone. This is because of the exponential growth of the usage of technology by a wider and wider consumer base. Technology has seen one of the most rapid market growths of any industry and this has allowed it to be accessible by almost all people. Usage by so many people has resulted in the giant amount of data that is being constantly produced.
What that means is, data has grown exponentially and it's going to play a greater role as time progresses. For instance, we are already entering the IoT (Internet of Thing) era and the amount of data from such devices is going to occupy a significant amount of space. In other words, the data we handle today is nothing compared to what we're going to be seeing in the near future.
So, the need to engage with data in a more meaningful way is growing and becoming more important day by day. However, there are challenges and opportunities here. Such as the storage of all this data and how we can accurately analyze it to provide meaningful results. But, once we have a good idea of how all this data can be used, we can, with far more accuracy, determine trends and identify key insights that allow us to conquer the market. Not to mention, this huge amount of data can be used to create machine learning programs that will not only help us understand the data better, but also be able to give us accurate predictions about what is to come.
We Need Better Analytics Tools; More Than Ever
Based on what we just discussed, it's fairly obvious that there is no way to gain valuable insights unless we can develop a system to capture these extremely large amounts of data and analyze them. Needless to say, what we need are stellar analytics tools that boast this capability.
Tools like this allow businesses to make educated and informed decisions. Something that can help us benefit from the best of human intelligence as well as artificial intelligence. But, where can we find such a powerful tool in a way that is easy to use and implement into our existing systems and technologies?
Well, the good news is that we already do have such a solution amongst us – it's called Salesforce Einstein.
Salesforce Einstein is an AI program that can acquire and analyze data – huge amounts of it. In other words, it's prepared for the data deluge that we're going to encounter today and tomorrow.
Einstein sources data from the Salesforce CRM and also, IoT devices. It then breaks the data down to provide useful information that businesses can leverage in terms of coming up with a viable and effective course of action. This information, used in the proper manner, can help a business improve everything from marketing to customer service. Since Salesforce is a CRM that uses cloud solutions, it is able to better and more efficiently store the vast amount of data that is collected, while still making the data available when the user wants it.
Einstein allows businesses to engage in all forms of selling while improving targeting capabilities at the same time. Businesses can achieve a level of pro-activeness never seen before. But, it doesn't end there. Einstein also enables businesses to anticipate issues and solve them before they snowball out of control.
To put it simply, it's the best thing for your business right now and for the future. It's an investment that will pay off for years to come and by having foresight right now, you could save your company money and time later down the line.
Also, read: Sort Pipeline by Sales stages with Salesforce Tableau CRM (Einstein Analytics)
What Makes Einstein Special?
Einstein isn't your average AI. It has been specifically developed to aid humans, in that, it allows business teams to achieve more productivity by feeding them with key insights, automating basic tasks, and even predicting outcomes.
Einstein moves away from the typical human-like thinking and instead, provides additional intelligence that supports the human workforce and strengthens Customer Relationship Management.
For example, it's predictions or insights don't come without preparation. Human teams will be informed of why a prediction has been made or how an insight has been gained. Einstein learns well and leverages feedback to do this. So, ultimately, it's a user who has the power to make the most of Einstein. Which can be very useful in terms of customizing your usage of the software tool, allowing your business to take advantage of the benefits in the areas you need it most.
To put it simply, Einstein does all the heavy lifting in a smooth and efficient manner, while providing human teams with key information that can change the way they execute strategies or carry out plans.
If you are looking for any help regarding Salesforce Einstein or Salesforce CRM than Get in touch with us. We would be happy to provide you high-quality Salesforce consulting services.
Also, read: Uncover actionable insights in your business with Einstein analytics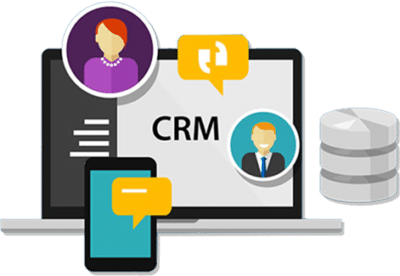 Need to enrich your Salesforce CRM with business focused solutions? Contact our team to understand, how we can help you in achieving your CRM goals.