Salesforce is a customer relationship management (CRM) software that allows you to monitor customer preferences, track feedback, and reviews. You can use this data to make appropriate structural changes to improve the quality of your service provision.
Salesforce solutions provide features that help you improve sales, customer service, and customer satisfaction.
Copy Infographic
The Salesforce CRM is designed to help you monitor and manage interactions with customers, adopt appropriate optimal practices to attract new customers, and retain old ones. Among the features provided by the Salesforce CRM includes live sales data monitoring, marketing, and campaign automation, partner management, set metric goals, and acquire information on competitors.
With all these benefits, it is not surprising that Salesforce software is quite expensive. So below, we compare features that are available on a few other alternatives. The cool thing is that these are free Salesforce alternatives to salesforce CRM.
amoCRM
amoCRM is designed predominantly for ease of operation with a very user-friendly interface. amoCRM has options for automating primary CRM functions, thereby improving eliminating errors and inefficiency. The interface is easy to navigate, especially for novice users, designed to emulate popular social media platforms. The software is also cloud-based, with apps for mobile platforms. If you are looking for a simple alternative to Salesforce, this is it.
Special features:
the cloud base feature provides options for email synchronization
it allows quick and direct log in options with business cards
provides options for superior customer tracking
also advanced lead detection and monitoring
Unlike Salesforce it lacks:
options for call logs, tracking live leads and opportunities
optimized sales management option
detailed analysis and data collection feature on the dashboard
Insightly
Insightly provides different modules for different levels of enterprises, especially for large multi-level businesses. It has a large account base with more than 500,000 users online. Just like Salesforces, Insightly is compatible with Kindle, Android, and iOS platforms, and it is also compatible with other solutions such as Evernotes, Outlook, Gmail, and Google Maps. This feature makes it a very viable free alternative to Salesforce.
Special Features:
It runs on a simple, user-friendly interface. The interface is more welcome for beginners who do not require too much information at once.
Provides a complete view of your contacts
It can provide you with different levels of analysis for your business, either in large or small scale.
Provides easy step by step engage monitoring and customer management
Unlike Salesforce, it lacks:
Options for customizing reports, market, and library content.
Options to allow you directly track leads and opportunities in the market
Choices to rate sales lead and project allocation.
Zoho
The Zoho software runs as a web-based platform. It comes with a professional look, user-friendly interface, and customizable options. ZohoCRM main features are contact management, sales management, lead control, and purchase control. The automation feature adds to its appeal as a free alternative to Salesforce.
Special features
Automation of sales management and operations
Integrate optimal social media platforms and tools
Integrates Google Apps
Real-time data monitoring and analysis
Unlike Salesforce, it lacks:
As much extensive data analysis and reports
Options for increased lead detection and tracking
Optimally improved productivity
A cheaper basic package
Any user support except email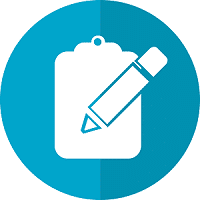 Do you want to implement a CRM system within your organization? Connect with our CRM Experts today!