Most people with their own businesses are aware of the term CRM. If you are not familiar with this term we explain it here and why it can help your business.
The backbone of every good business is its customers, without which business will fail. For every business, there is a great need to organize, manage, track & nurture current and existing customers. This is where the CRM system enters the picture.
CRM stands for customer relationship management and is the name given to the system that helps in proper management of the relationships between the business and customers. The customers may include existing ones, new ones or the ones of future. All businesses who wants to keep their customer relationships well organized and positive need a CRM. With the help of a CRM and through only a few clicks, one can quickly customize the leads, sales, marketing and case management. A CRM is all about people.
Ease of use of a CRM?
A well organized CRM software is very easy to use. Basically, it is a software that helps in proper management of the customers and also helps in sending mails and resolve cases with ease and so it makes your life easier in regards to managing everything customer relations related.
How does a CRM Work?
A CRM relies on the information gathered about the customers. Every time a customer makes a purchase, data is stored about the transaction in a database. This allows a large collection of various customers information to be built up.
In this ways, business get to know which customer buys what and when. This record, helps a business in making informative decisions. After analyzing the data collected, businesses can adjust their marketing campaigns and increase sales. In this way, CRM brings business closer to the customers. It also helps business in making improvements by which their clients can earn more benefits since future customer experiences can be more customized.
On top of this, CRM can help business to analyze customer complaints and suggestions, and make changes accordingly. CRM applications and practices are used to make businesses more efficient and improve customer satisfaction.
How CRM Benefits Businesses?
There are numerous targets which companies might want to achieve by implementing a CRM. A business enterprise might like to strengthen its customer care. A business might also like to improve earnings simply by promoting the right merchandise to the right people. Companies want to know exactly what clients need. Once a business becomes aware of what is CRM and what a consumer wants through CRM software, the organization will then provide the consumers what he / she wishes. This will result in return of the clients, and increase in new clients. Maintaining a positive relationship with the clients is definitely a necessity for a business. Well-rounded CRM is effective to make sure that this can be achieved.
What Are The applications Of CRM?
Just like, other applications like Microsoft word and excel, CRM applications run in the similar way. In this, values are filled in & when these values have been filled, the data is analyzed and interpreted in the required manner. One of the major advancement of CRM application is collecting data & analyze it at the same point of time.
Conclusion
Successful, CRM implementation is very important for every business in the competitive modern world. With the increasing expectations of customers, business needs to expand its wings to a greater extend in order to meet the needs of the people. CRM is the only way to get connected with the customers and serve their needs with better business.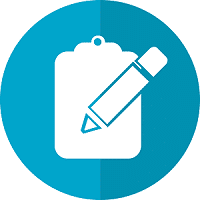 Do you want to implement a CRM system within your organization? Connect with our CRM Experts today!