Microsoft family in November 2016 unveiled its new business application product. This long speculated upon solution was named as "Project Madeira", initially and later on was named – Dynamics 365.
The sleek new edition of Dynamics suite – Dynamics 365 promises to deliver a new way of unlocking business potential and managing them in the best way possible.
So we begin by describing what is Dynamics 365?
It is a new cloud based enterprise software platform, integrating CRM, ERP, and HRM products with Power BI reporting functions in one unified package. Dynamics 365's ERP and CRM capabilities are broken down into several apps so that the users can start with what their users require and can start at their own pace. Adding on the new functionalities and new apps as they need and whenever they need.
The solutions will be based on Microsoft's cloud computing technology service hosted on data centres around the world– Azure. It is provided as a Software as a Service platform that can be accessed by a web browser rather than installed on individual computer. This means that Dynamics 365 will be accessed from anywhere with an internet connection.
Dynamics 365 integrated with existing Microsoft products such as Outlook and Office 365, and can be connected to third party programs.
In simple words, Dynamics 365 is a new cloud based management solution that takes the best of Microsoft's ERP, CRM, and productivity solutions and brings them together in one neat package.
Copy Infographic
Dynamics 365 a Business Center
Dynamics 365 is developed for businesses looking for one-stop-solution for business management that are easy to use and adapt. Set the foundation in the areas with Dynamics 365 in:
Sales – Turn your network into revenue
Dynamics 365 empower sellers with insights to personalize network, predict customer needs, and increase sales. Today's customer is much more informed and has higher expectations that ever before. Going beyond the sales force automation with Dynamics 365 sales means enabling better understanding of customer needs, making engagement more effective, which in turn helps in winning more deals.
Service – Earn customers for life
Customer's hopes are rising; they want quick applicable answers. Dynamics 365 helps in differentiating your brand for Customer Service. Its built-in-intelligence delivers faster, making more personalized service, adding value to every interaction.
Finance & Operations – Accelerate your business growth
Unify global financials and operations to empower people to make quick and informed decisions. Dynamics 365 for Finance & Operations helps enterprise adapt ever transforming market demands and drive business growth.
Talent Bring out the best in your people
Today's professionals want to work for organizations where they can do their best work, demonstrate impact, and drive growth. Dynamics 365 for talent enables exceptional experiences across employee attraction, development, engagement, and retention.
Marketing – Link Sales and Marketing
Creating a seamless customer experience begins with well-connected tools. Link your sales and marketing with Dynamics 365 and Adobe Marketing Cloud for a complete view of your customer. Know about all the interactions customers have had to help create a seamless experience for them.
Why choose Dynamics 365?
1. Subscribe what you need
Pay for modular applications that are developed for specific processes, industries, and roles – so you can solve a business problem and easily expand to run your entire business in cloud.
2. Optimize Productivity
Ensure higher productivity by seamlessly connecting your business process data with office 365 and LinkedIn data.
3. Integrate Intelligence
Microsoft cloud and Artificial Intelligence together provides actionable insights that can proactively guide professionals for optimal outcomes and drive required business outputs.
4. Adapt to change
Easily customizable, connect, extend, and build applications with a modern platform and little to no code development so you can meet your unique business needs.

Regardless of how, when, and where Dynamics 365 offers significant advantage by delivering comprehensive, easy-to-use solutions to successfully manage your business.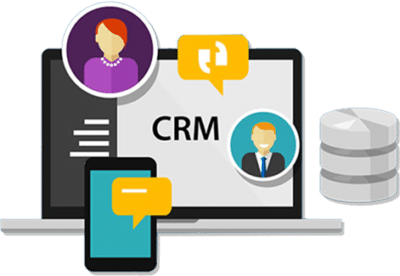 Cynoteck Technology is a leading expert on Microsoft Dynamics 365 and we provide an array of Dynamics 365 Consulting Services to all size of businesses. Get in touch with us for latest updates on Dynamics 365.