Every time a new WordPress version is out we are all excited to getting play and work on its new features. And now WordPress 5.0 is out and everybody is so enthusiastic about its upgrades and user experience.
The new WordPress 5.0 is aimed to make the content management of a website much easier and simpler. This is a challenge for WordPress itself as it has performed amazingly throughout these years. This is one of the big reasons that it is regarded as one of the most desired content management systems among the website developers and creators. So, it is difficult to match up every time with the new upgrades. But, this can be reconsidered once we go through the upgrades that new WordPress 5.0 is offering.
So, here are the 7 things that you need to know about WordPress 5.0
Copy Infographic
Gutenberg Editor
The biggest change that WordPress 5.0 is going to present is the default editor. You will no longer witness the text editor or the classic editor that WordPress has been using for the past decade. For the WordPress 5.0, they have established Gutenberg editor. The new editor divides all of the content to blocks which can be easily repositioned using drag and drop. Additionally, each block can be customized without changing the entire section of the web page. Also, you can have multiple layouts and styles within the same section of the web page.
Upgrading PHP Version
PHP powers WordPress and all of the themes and plugins associated with WordPress. Using an outdated version can cause conflicts in your website. Most of the WordPress themes and plugins run on a minimum of PHP 5.6 as they are backward compatible. But the best approach is to use the latest PHP that will speed up your website. The version is even more secure, but the security updates for PHP 5.6 is ending in December.
WooCommerce and WordPress 5.0
Woo Commerce is one of the most important selling points of WordPress. Using WooCommerce you can feature your products in post and pages. Products can be filtered and sorted by all sorts of criteria, and you can additionally display features such as, the number of rows and columns.
It is a powerful, intuitive, and visual way of representing products in content, compared to the previous solutions like shortcodes or the toolbar buttons.
Staging a website
Staging a website means copying your website and updating changes on the copied content first. There are several plugins that can help you stage a website and there are services that will host your sites on their servers, keeping the changes separate from your website.
A staging plugin can create a hidden folder on your host. This duplicate site is staged in that folder. The site can only be viewed only by you. And all the changes are kept separately from the real website.
New Default Theme
Twenty nineteen feature is the default new theme of 5.0. It rightly makes use of the editor styles throughout the theme. Due to this you can create in your content editor to see on the front of your site. The new theme has a simple type-driven layout and t uses system fonts to increase the loading speed. It also has versatile design for all websites.
Easy Avail For The Developers
WordPress 5.0 provides a comfortable way for users to change content directly while ensuring the content structure cannot be easily distributed by accidental code edits. Allowing the developers to control the output, building polished and semantic markup preserved through edits and cannot be easily broken.
Classic Editor
If you prefer to stick to the classic editor, the new 5.0 also supports the Classic Editor Plugin. The Classic Editor restores the previous WordPress editor and the even the Edit Post Screen. 5.0 gives you an opportunity to keep using plugins that extend it, add old style Meta boxes, or even depend on the previous editor.
WordPress has always brought new versions for better results and improvements and it is no different for 5.0. It is all set to make your website more creative, enhanced and a lot easier and faster. Updating WordPress to 5.0 will make the tasks of building themes easier. The major update of WordPress will give you a better experience for managing and building your website.
Cynoteck offers a wide range of web application development services to augment, develop, manage, and better maintain your web material at a reasonable cost. If you are looking for any kind of WordPress web development services, Get in touch with us!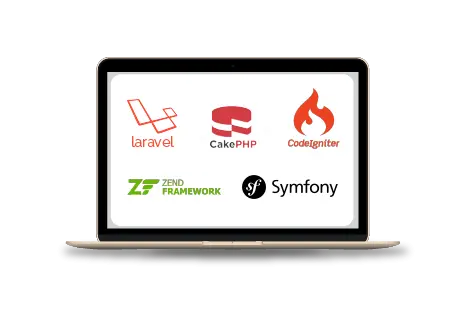 Are you looking for a reliable web development company? Our highly skilled web developers enables us to deliver result oriented web development services. Contact our team to understand, how we can help you in achieving your business goals.