"

How you gather, manage, and use information will determine whether you win or lose.

" Bill Gates
Ever faced difficulties managing your customer records in Excel or other contact management software? You are not the only one. I started my business tracking my customers in an Excel sheet and I thought that was all I needed. As any other founder with little sales background, my focus was the solutions we provided not the customers needs. That was until I realized it was the customers who are the focal point of any business.
CRM is an acronym for customer relationship management also sometimes referred to as a customer management software or a client management software. It is a software used to manage a business's interaction with its customers. A CRM system handles all Customer facing activities in a business from marketing to sales to technical support and customer services.
Wiki Definition
Customer relationship management
Customer relationship management (CRM) is an approach to managing a company's interaction with current and future customers. It often involves using technology
As the famous saying goes 'Customer is the king' we need to treat our customers with utmost importance. Every business realizes that customers are the real asset to a business. A CRM systems revolves around this mantra. Many small and medium business that do not utilize the capabilities of a customer management software need to realize the following advantages that a CRM brings to your business.
Here are 6 Reasons Why Your Business Needs a CRM Solution
A customer relationship management system will keep you organized by bringing email, calendar and tasks at one place. Your meeting schedules, your client interactions and your to do list are all organized within the CRM.
A centralized database
A customer management software is a centralized database of all your leads, accounts and contacts. It also keeps track of all the interactions with your customers and potential customers making it a goldmine for your business. Manually tracked customer details are difficult to extract when required and may be lost with time.
Decision Making
CRM data is very useful in making key decisions. It can track things like marketing campaigns that are most profitable, most profitable accounts and markets. These matrix can help your business make key decisions.
Performance matrix
A CRM can be used as a performance matrix for your sales agents and accounts and help reward them as per their performance.
Universally accessible
Unlike spreadsheets, notes and registers a good CRM system is universally accessible. Whether you are at your office chair, in a conference or in field. CRM systems that work over the cloud are accessible universally across devices.
Free to explore
Feel free to explore one of the top CRM system MS Dynamics CRM . It's available for a free trial at https://www.microsoft.com/en-us/dynamics/crm-free-trial-overview.aspx . Another front runner in CRM Salesforce can be tried for a 30 day free trial at https://www.salesforce.com/form/signup/freetrial-sales.jsp
License Fees
Basic User license fees per month starts at @125 for salesforce and $65 for Dynamics 365 Considering the amount of work CRM does for you this is a very small cost.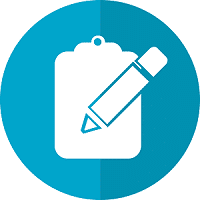 Do you want to implement a CRM system within your organization? Connect with our CRM Experts today!