You've discovered from your research and studies that salesforce fits your business needs and plans, and you've decided to adopt it. The CRM platform has drawn visitors to your website, boosted your social media presence, improved your networks and gathered lots of business cards. You've amassed data for leads, and consequently, converted leads into customers. 
All of a sudden, your customers started cancelling their accounts after a month or so. Something must be wrong somewhere, could it be that your rival is a smooth operator and has snatched your customers right out from under your nose?
The world today is changing, so are the customers and their tastes, hence the need to constantly update ways to retain customers. Most companies prefer using Salesforce for closing leads, which is great, but this conversion process is expensive. Depending on your industry and which study you read, customer acquisition is 5-25 times more expensive than customer retention.
It is therefore pertinent to focus on customer retention through salesforce, which offers effective and economic results. Research from Bain and Company has discovered that a 5% increase in customer retention has over a 25% increase in profit.
Also, read: Salesforce ideas to grow your revenue in 2022
Here are 7 Most Effective Ways to Utilize Salesforce for Customer Retention
1. Collation of Data using Customer Data Integrations (CDI) 
Customer data integration strategy can improve business processes and enable better information sharing among departments. As a result, this focus on improving customer service, CDI services are essential elements of customer relationship management. Customer data integration policies can help establish order over the data generated by these disparate source systems.
The organizations utilize different apparatuses and heap applications among the distinctive groups which give rise to the expanding business storehouses and diminishing proficiency issues. The straightforward answer for this issue is to integrate the framework and data midway.
This can lead to the following benefits: Improved sales, better customer service, more efficient data management on an ongoing basis.
Also, read: Salesforce ideas to grow your revenue in 2022
2. Make judicious use of Customer Data
You are likely to have collated a ton of information over the span of your business conduct with your clients. This information can be judiciously used by coordinating and integrating it into Salesforce.
This would definitely provide you with the ability to take control of the client relationship and use the information to do things such as customizing messages to better suit and appeal to your clients. Why? Since clients need to feel exceptional and special and they love it. 
3. Better Customer Service
Customer service is often at the heart of a business which aims to provide an exceptional service that leaves the customer feeling valued and respected, hence, it is essential to give legitimate and on time administration to the clients.
If customers are satisfied with your services, there is a high probability that you will have the capacity to hold your arrangement of faithful clients. Post-sales, it is extremely basic to manage the client's reasonable grievances. Salesforce Implementation Service cloud gives a coordinated client benefit stage for this purpose. 
Also, read: HubSpot Salesforce integration for maximum CRM power
4. Recognize the Reason Why Customers Are Leaving
Postponed administrations and poor client bolster are the principal reasons why clients leave. Salesforce Wave Analytics will allow you to delve further into client conduct and draw significant bits of knowledge. Salesforce Field Service Lightning has the propensity to speak with the conveyance drivers progressively which prompt the decrease in postponed conveyances. 
5. Pay Attention to Customer Interaction
If you notice your customer hasn't been patronising you for a while, whether to make a purchase or download a new file, chances are you're losing that customer. You can track customer interaction in Salesforce by searching the date fields and sorting them by date of the last contact.
You could automate this process so that it's brought to your attention on a weekly or monthly basis. Then, check with your customers by email, promising irresistible offers based on their purchase history and previous interactions.
In Salesforce, it's easy to run a report for customers whose last interaction was at least 6 months ago.
6. Recognize and Re-engage Your Inactive Subscribers
Here is an opportunity that is often missed – inactive subscribers in your email lists. Marketing companies frequently advise you to prune these inactive subscribers because they aren't engaging and are therefore disadvantageous to open and click rates.
It's well established that email lists degrade annually, so you're probably looking at a huge section to email. Unfortunately, if you have a Salesforce Enterprise account, you are limited to 500 mass emails at one time.
Evidently, if you want to send more, you'll need an integration. Aside from your marketing software, you can also use an email marketing tool.
Also, read: Salesforce pricing for e-Commerce: know what to expect 
7. The 100-Day Rest
After acquiring a customer, you get tempted to bombard them with even more great offers and try to convince them. Kindly refrain from this. Customer retention expert Peter Lavers of WCL Customer Management advises that you should only appreciate them for their business transactions, and this can be done by sending physical gifts, like cards or gourmet food, and it doesn't have to take up hours of your time. Instead, you can use a Salesforce integration for all your direct marketing campaigns. 
This is the best way to build trust, and trust is paramount to building a long-lasting business relationship. "The best time to turn a customer into a brand advocate is in the first 100 days after they first buy your product, because they've got something exciting to tell," says Lavers.
Conclusion
Customer Retention is an indispensable marketing strategy in which the profit systems of your business enterprise depend. You must be mindful of the cost involved in the process of getting a new customer than maintaining an existing one. You can use some of the above ways to your advantage and improve your customer retention rate significantly. If applied correctly, the above highlighted ways should help you in gaining a new ground with your customers. Good Luck!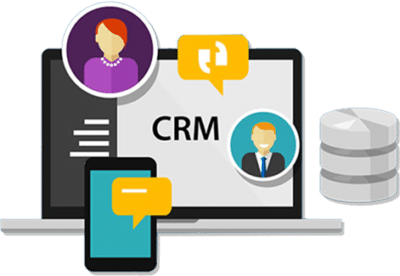 If you are new to automation and confused about Workflow or Process Builder. Need not to worry, we have got you all covered. Talk to our experts and clear all the cloudy thoughts about automation.