While on the lookout for a team to create a web app you may often get confused by the multitude of generic websites.
Every company website creates a superstar aura, and each testimonial section is filled with fake reviews from Disney, Wal-Mart, and Kellogg's.
How do you find quality, reliable web application development services and scan your future development contractor for red flags?
We've had customers switch over to Cynoteck because their previous web development contractors turned out to be a disaster. Here's a list of red flags most customers said should've turned them off:
Stock photos of the team
If you're looking for web application development services and all you see on the company website are stock photos – it's a definite red flag. For some reason, the company does not want to show the faces of its employees, and that makes you wonder.
The software development community is very diverse and inclusive so there are really no reasons to hide your team from your future customers …unless you have no team.
Very often microscopic companies hire freelancers to service their clients or fake large-size operations to close deals. Yet when it comes to delivery, these companies are completely incompetent.
You don't have to hire a large company to get quality web application development services – just hire a real one. Best practices: look for companies that display real people on team photos, the best option – with links to their social networks like LinkedIn or Github.
Too cheap
You know the general rule – if it sounds too good to be true – it probably is a lie. Companies that low-ball in their quotes will rarely deliver quality services.
Very often web app development customers get stuck with unscrupulous coders that extend deadlines for years without producing quality work.
Cheap services will be either slow or bad, there is no way around that. This does not mean you can only get good web apps developed by high-pricing agencies – just select someone with pricing within the normal bracket for their location.
Best practices: look for pricing that is at least similar to the market average. Go to Clutch.co and check web application developers and their rates there – that should give you an idea of what companies charge worldwide.
Copy Infographic
Communication problems from the start
Very often if the sales department is having trouble communicating effectively, the same will be true for the developers and project managers. If you can't get a callback, or an e-mail takes 3 days to get answered, or the website has a broken chat plugin that's never a good sign.
Best practices: go with a proactive company that knows what a phone call is.
They don't ask questions
Here's what most of the clients who had a bad experience with web app development contractors told us: lousy teams never investigate enough.
A mediocre web app development team will not ask questions or run extensive research. Instead, they assume your needs and produce average solutions that don't grow your business.
Best practices: make sure your assigned project manager asks enough questions about your model, your business needs, and your business model. Great teams are business-minded and they know what entrepreneurs need.
They just can't really show expertise
If your spidey senses are tingling, you are probably right. Good web developers can express why they prefer a certain technology over the other, or why you need a solution different from the one you initially wanted.
An experienced team will be able to show you examples of their past projects, some may ask you to sign an NDA but that's definitely worth it if you are looking for a long-term partner.
Best practices: look for a team that's not too shy to showcase their expertise. Great developers have public profiles, Github commits, Medium blog posts and so on.
Get consulting to evaluate your offers
Finally, if you're not sure whether a team you're interviewing isn't worth the time, get a third-party evaluation of it.
Gather quotes and project scope evaluations from several companies and hire a third party web development consultant to tell you if the quotes and suggestions you received make sense.
Get in touch with us if you're lost and we'll help you figure out your exact web app development needs!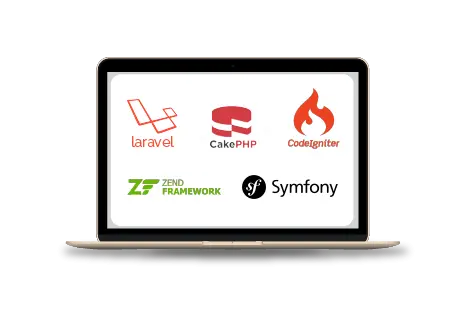 Are you looking for a reliable web development company? Our highly skilled web developers enables us to deliver result oriented web development services. Contact our team to understand, how we can help you in achieving your business goals.