Technology has changed we way we live, the way we love, and how we do business. Every time we get accustomed to one innovation, the next one brings another revolution to our lives. Growing your business online can be either rough or rewarding. You can make many errors and suffer unnecessarily when you lack the right tools for the job. Artificial Intelligence and CRM software continue to upgrade our way of life.
Salesforce integrations with other internet tools are optimizing information gathering and management. These days, consumer habits have gone electronic. Every day potential customers access your website providing you with important data about what they want to buy and how they want to buy it. Return customers also occupy your online space providing product ratings, ideas for improvement, and feedback.
Among Content Management Systems (CMS), WordPress ranks as the most popularly used on websites used by governments, merchants, and NGOs. Salesforce is also a prominent member of the Customer Relationship Management (CRM) software used by every form of institution. Combining both systems proves an exciting task and benefits that would accrue from such a partnership are legion. Getting your business to the next level is one of them. Synchronizing WordPress and salesforce would enable you to upgrade your data management, share live data between systems, and leverage smart analytics on WordPress.
Although the process requires a bit of time investment, the returns are of the charts. You get to save time in the long run and your staff will thank you for the reduced workload. You also get to organize your database, providing a higher consistency and quality to the information uploaded. You also get more options to manage user profiles, live usage, and login data and convert submitted forms into leads. Using plugins to integrate both systems is a worthy task for your business.
Below are WordPress to salesforce integration examples that have worked for our clients, and will get your business to the next level.
Copy Infographic
1. Web to Lead Forms
Every business aims to make profits. To do this a business, especially online, one has to make creative ads and effective campaigns to attract potential target customers. After this point, most businesses just wait for luck. The more effective competitors know that information is everything. Knowing the right potential customer to invest in and how well to tailor a memorable experience that will cash the lead.
Web to lead forms are very easy to design, it allows you to transfer user data from your website to salesforce. Salesforce then treats the data as a lead object and provides useful analytics for informed decision making. This integration is one way from WordPress to Salesforce but requires not licensing costs, is free to use, and automatically collects data from a 'Contact Us' form on your website.
2.Content Management Form Builders
This integration has obvious upgrades on what is offered by the simple web to form leads. Content management form builders are designed to work on a super user-friendly interface that provides easy and quick form builds. Users can drag and click objects to build forms as required. The content management form builders integration requires a yearly licensing fee but the plans are highly flexible.
It also requires an add-on which ensures that compatibility between different themes on both WordPress and Salesforce is maintained. The add-on used with this integration can also be used to host secure, PCI compliant payment processors. This allows your business to receive funds and document them automatically.
3. Advanced Form Builders
This integration is even more awesome, providing you with multidirectional integrations, data transfer, and management. With advanced form builders, you can fill forms on WordPress with data from Salesforce, and then transfer updated forms back to Salesforce for analysis and management. The advanced form builders can allow you automatically fill hidden fields in forms and categorize users based on previously provided data.
Just like the form builder level before it, advanced form builders require an add-on that will maintain compatibility between both systems and may also host payment processors. It is also HIPAA compliant. With more awesome comes more annual licensing fees, and it requires more expertise to set up.
4. Third-Party Services/Apps with Salesforce Integration
This integration is even noted badass and will save you a ton of work. This integration builds forms related to third party services. You could register events or organize a payment form for the service and then place it on WordPress. Once the form is used, the data is synchronized with Salesforce automatically.
Although the data flow is on one way, from WordPress to Salesforce, it essentially eliminates lots of steps involving data inputs for third party service. The forms built on this integration are simple and specific to a given task. This means your business can easily automate the data input, share data easily between systems, and assign detailed tasks.
5. Custom WordPress/Salesforce Integration
In a world of innovative solutions and automated technology customization is the way to stand out. While out-of-box options may solve common problems, custom integrations would give you the greatest gain for the least amount of input. What's more, is that you could always eliminate unwanted plugins and modules. Custom WordPress/Salesforce integration provides you with all the settings you need to develop your special integration module.
You could keep the data transfer one-way or omnidirectional, and the implementation can be toned as desired by the scope of your task. With the hood open you would need a higher level of expertise to properly implement it or else get a good assistant. This is also important for updates and troubleshooting. It would also cost you a pretty penny.
For all this, you get to create a simple, user-friendly, self-service functionality on your WordPress. Users can find live information on their profiles and update them. You also get a database that can be queried using special keywords or fields. Data on the website can also be organized based on inputs in the forms. You get superb presentation and styling options that are compatible with other websites. It can also manage complex queries on large data sets.
Conclusion
Getting the right WordPress to Salesforce integration depends mostly on your needs, the type of forms, and your budget. Getting your customers superior satisfaction would do wonders for your business and its development.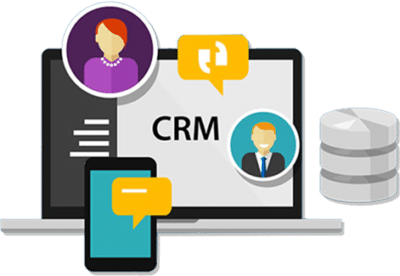 If you are new to automation and confused about Workflow or Process Builder. Need not to worry, we have got you all covered. Talk to our experts and clear all the cloudy thoughts about automation.