Innovation is changing the face of business. Unequal allocation of resources, skills, and environment means that different development teams and experts are scattered geographically. A project manager has to design the allocation of time, finance, and resources without sacrificing the final quality.
The internet has brought the world closer. Now project managers and clients have access to a wide range of development teams with different costs, skill levels, and specialization. Now teams from around the world can work remotely, developing high-quality software products. Finding the best software development team is all about your personal preferences, available resources, and nature of the task.
Once you find the development team that fits your taste, working remotely and properly organizing teams to ensure success is important. Managing a remote team can be demanding, it requires tact, proper and effective communication lines, and proper operations monitoring. When you have to work with remote teams there are certain things you must have in mind.
Below are the best ways to manage a remote development team
Copy Infographic
Maintain an Effective Channel
Remote teams have to coordinate their efforts over long distances. The longer the distance, the higher the variation in peak productive hours, time zone, and other peculiar challenges. Choosing an effective mode of communication will help you manage your remote team and its tasks. The communication channel should offer more than voice calls, integrating video and written files.
This will help team members coordinate efforts, organize workflows, and monitor work completion. Apart from setting a constant schedule when everyone is required to contact you with updates, ensure your team members can reach you in the event of an emergency. Any holes in your communication will not only engender misunderstanding but also delay the completion of your task. Poor communication will also reduce the quality of the final product.
Provide the Right Tools
Being in different geographical locations and environments means the remote teams may have little in common with each other and your business. Even then providing a single development tool for your remote team will ensure 100% compatibility and lesser occurrence of glitches.
Your remote team requires tools that will aid swift communication, smooth data sharing, and file transfer. To make them effective, provide your remote team with an email service, instant messaging platform, chatroom, video conferencing, project management software, and any other specific request.
Properly Define Goals and Procedures
Goal setting is important for any team whether remote or otherwise. It is arguably more necessary for a remote team because you might only get few chances to start on the right track. Even before choosing a remote team, ensure you have an idea about how you want your project to look like. By doing this, you can pick a team that you are sure can deliver properly and on time. From the very first meeting ensure your team understands and knows every element that you desire.
Communicate clear project requirements, detail tools, features, functionality, and such. Choosing an IT company that runs an Agile workflow will allow you to make changes to requirements halfway into the project development. To exploit this advantage, divide the workflow into phases. After the end of every phase, carry out an evaluation; understand what is within reach of your time, team expertise, development tools, and funds. Any changes must be properly and clearly stated before the beginning of the next phase.
Make Travel Plans and Enjoy Physical Time
Remote teams or not, everyone appreciates a little care. Reorganize your schedule and travel plans, make time to see your remote team in person. This will let you get a biological feel of the people you work with and measure their merit. Seeing the remote team members will also let them feel your commitment. How nice they know they are not working for a slacker who only makes demands.
Do this at the beginning of the project or sometimes in the middle when there is a need for additional encouragement or motivation. You may also avoid better duped by fakes or get your resources wasted by slackers. You may also use your visits to assess equipment and development tools on site.
You can talk to members alone to get a feel for their ideas and tastes. Speak with them alone so you can encourage shy team members to brainstorm extensively and provide creative ideas that may be too timid to come out during group sessions. Getting physically involved in the project allows you to eliminate every excuse for laziness and unnecessary delay.
Regularly Provide Your Team with Update and Rewards
Working with a development team requires a two-way communication channel. While you know the necessary goals, tools, and desires of stakeholders, your development team is aware of what is achievable with the available tools, timeline, resources, and finances. Properly updating your team on any changes to the project goals will keep them in line and on track. Provide more details than you think is necessary, but ensure that is clearly and properly itemized.
Try to provide rewards as the team progresses in the workflow. Providing regular and timely rewards, monetary or otherwise, will provide the team with reasons to celebrate. Rewards become increasingly necessary as the length of the project increases.
Motivate your remote team with rewards every time there is an uncomfortable change to the goals and endpoint of the project. Changing the goals of a project would surely increase the time required to finish it. Clients are notoriously averse to increasing project timelines and waiting longer. For this reason, your remote team would have to work harder, some reward would be required.
Conclusion
Getting the right team is important. Ensuring the right team stays right requires tact and management skills. Employ all the above tips and you'll be getting increased productivity and higher final product quality before you know it.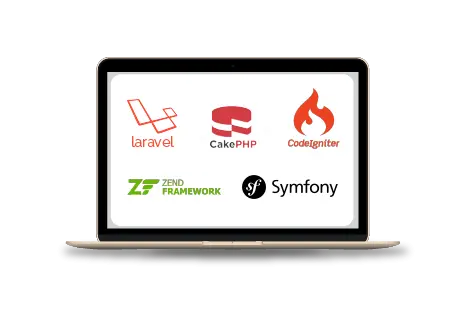 Are you looking for a reliable web development company? Our highly skilled web developers enables us to deliver result oriented web development services. Contact our team to understand, how we can help you in achieving your business goals.