2020 is an awesome year since it marks the beginning of a new decade; thus, it is the perfect time to move your business to the next level. The best time to pursue your business goals and objectives is now or never!
Either you are just starting a new business that is ready to scale, or you have an existing business that you've desired to take to the next level, taking vital steps and processes can be overwhelming. Nonetheless, there are a few easy tips and tricks that can help you scale through the steps or processes without stress.
Written below is of a compiled list of the 5 Technologies that will take your business to the next level in this new decade:
1. APIs
Almost all of the products and services we make use of daily functions better due to the help of APIs. API (Application Programming Interfaces). API is an interface that is used by software to access any data it needs to operate and function successfully. Practically it enables technologies to interact freely with each other and collate large bundles of information from various sources.
Without the use of APIs, it would be extremely difficult for us to enjoy services such as Deliveroo or even search and book online for hotels and flights online. Recent businesses usually depend on this technology to power its main functions. For example, Twitter uses APIs to disseminate any information uploaded on its platform as widely as possible and reach lots of audiences. In the meantime, the developer is also provided with a suite of APIs to assist businesses develop and manage ad campaigns, a system that enhances business growth by generating large ad revenue.
Copy Infographic
2. Contactless payments
Presently, contactless payments and auto-pay systems are gradually but regularly substituting the traditional cash-based transactions. Just as the request for these flexible payment options keeps increasing, businesses would be knowledgeable to take a great value of what these vital technologies have to offer in their various businesses.
Top-notch industry leaders such as Spotify and Amazon Prime are currently depending on these services to improve the growth of their business. An auto-pay feature that influences these businesses makes it much easier and simpler for clients to make use of their services to dominate most of their competitors that don't provide simple payment options.
Great innovations such as Apple Pay, enable their customers to use their smartphones for transactions, which is an innovative solution for any businesses searching for ways to enhance their efficiency. And also, with alternating consumer demand, it is essential to maintain these great evolving tech trends to ensure that you offer another competitive product or service.
3. GPS trackers
GPS trackers are an influential and great technological solution that has gradually become inherent to any company providing any kind of delivery service. Regard every of the massively successful companies that have interrupted their industry by solely depending on digital innovation. Examples are Deliveroo, FedEx, and ASOS.
There are lots of great platforms for emerging companies to make use of the power of GPS trackers to also build their wonderful innovative solutions and resolve insistently gaps they discover in the market. Specifically shifting consumer demand, the urgent need for fast deliveries and accessible transport is increasing day by day, and emerging start-ups are in the best and lucky position of having the capability of efficiently including this tech as part of their business.
Effective GPS trackers can decrease the costs by alighting dispatching in real-time to an extent, decreasing fuel costs via improved tracking, and significantly offering a responsive customer service experience. These technologies do not only provide businesses the comfortability of total control and management but they also greatly improve the productivity of your business by reducing the complexity of your business operations.
4. Cloud services
Recently, the growth of cloud services is much simpler and easier for entrepreneurs to monitor and control their internal business operations without having to develop their system to effectively do so. Cloud storage and cloud-based programs assist companies in being more effective by providing a platform where information can be stored and accessed any time its needed, preventing the need of spending significant time and resources on fundamental procedures.
One of the advantages of working with obtainable infrastructure and innovations is because most of them are easily accessible. Companies and organizations experiencing certain restrictions in time or resources can simply take advantage of services such as contactless payment and cloud storage to improve their business. Which will give them extra time to work on building an innovative and competitive service or product. To attain the three-year landmark, most entrepreneurs must take hold of any visible opportunities, including cutting-edge tech.
In business today, AI has become a formidable tool that cannot be ignored. It is widely used in business applications especially in fields like data analytics, automation, and natural language processing. These three fields of AI help to improve organizations' efficiency and assists in streamlining operations.
For instance, Data analytics helps to supply businesses with insights that were never thought possible. Automation is used to ensure repetitive and dangerous tasks are avoided and eliminated. While Natural language processing helps to facilitate better accessibility for the visually impaired, intelligent search engines and the creation of helpful chatbots.
Other benefits of AI in business include:
Detection of fraud
File updating as well as transfer and cross-referencing of data
Forecasting consumer behaviour and product recommendation
Better customer care services with the aid of chatbots and telephones
Better advertising and marketing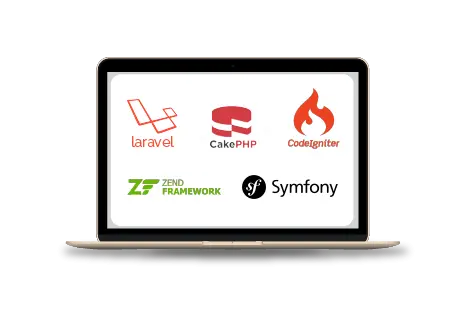 Are you looking for a reliable software development company? Our highly skilled software developers enables us to deliver result oriented software development services. Contact our team to understand, how we can help you in achieving your business goals.