Putting your apps on the app store is both an interesting and exciting adventure. Creating an app is all shades of fun and filled with expectations. Many developers get disappointed at the poor level of engagement and number of downloads. No matter how awesome an application is, it can not do what it was made for if no one knows about it.
The sheer number of applications that populate the app stores make this a usual story. The Apple App Store and Google Play Store boast more than 4 million applications between them. With this humungous number of applications, it is easy to see how quality may be easily obscured by quantity. The story gets worse because the number of apps on both stores keep increasing every day.
Copy Infographic
With this level of competition, you have got to have some strategy that ensures your app stands out and reach the desired number of downloads. You have got to know when to call for app store assistance. Here are some app store listing tips to help you put your app in front of potential customers and increase downloads. Before that, if you find yourself in any of these situations you know you need help:
You are having trouble creating a proper title
You need to make an engaging picture, videos, and media
Your app has a very low number of downloads
You have trouble creating interesting contents and descriptions
You have no idea of how to implement an effective app store optimization strategy.
Here are a few app store listing tips that will make the whole process easier and more enjoyable
Use Descriptive Words for App Titles
In terms of increasing search visibility, attracting potential customers, and downloads, your app name, and the title is important. Apart from your logo or picture, your title is the first thing your app store users will see. Your title is also very important because search results are based on app titles. Users make search requests based on functionality that they expect from the app. Beware, there are penalties to using random words. You also get a limited number of inputs (50 characters on the Apple Store and 30 characters on Play Store).
Use Engaging Pictures
As I mentioned earlier, your app pictures and logos are the first things customers encounter after titles. Using engaging pictures help attract users even when your app was not the target of the search. Even when your app has been found, the user may ignore your app because of poor quality or an unrelated picture.
Creative Content and Descriptions
In marketing content is key. Some users want to choose between two or more apps with descriptive titles and engaging pictures. On Google Play you are allowed to make a short description, also both stores allow more information on the app when a user clicks ''Read more''. Ensure you make this message more about what the user would gain than just technical information.
Others include;
Use clear and high-quality pictures.
Let your images show what your app screens look like.
Showcase unique features and upgrade your app possess.
Sell unique app profitability.
Ensure your title properly describes your app, is easy to comprehend, and of common usage.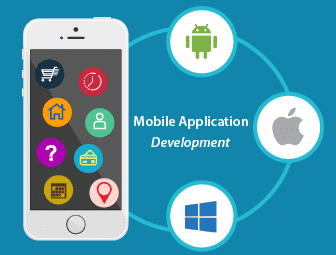 Do you want to leverage mobile technology for your business? Cynoteck is a one-stop Mobile app Development Services provider. We provide iOS and Android application development services so that you can reach your target audience on any device.