Geolocation has indeed made waves in this era. It has also been a song on the lips of people ever since Foursquare launched at SXSW 2009. Lots of people might have probably heard or had a piece of knowledge about Foursquare of Facebook Places.
But if you have gathered enough knowledge about your geolocation, you would have done more practice with Gowalla to earn more funds or be a part of some societies on Whrrl.
Nevertheless, there are lots of people involved in this, even more than you can even imagine.
Truth be told,
There are lots of genuine, authentic and real ways of making money online without getting scammed, falling into the wrong hands or been robbed. Besides not only that you can make money, you also get to improve the efficiency of your business and also effectively manage your business.
All you need to get more funds for your bank account is a smartphone and an adequate time; then you are good to go.
Written below are 5 Highest Earning Apps with Geolocation Integration
Copy Infographic
Color – www.color.com
(Available for iOS and Android)
Color was launched and awesomely released into the geolocation world in March. It was backed by $41M in funding. Before the app was launched, Color has been covered by professional tech influencers, media outlets, and skeptics alike.
The main function of Color is to make use of the photos you've taken and uploaded at a specific location to share with other Color users that are around the same location at the same time with you. But the moment you leave that location, the photos leave the stream.
This app is a great tool and also an awesome potential app for your events (any kind of event) to share and reveal the experiences of users at a central location.
Glympse – www.glympse.com
(Available for Android, iOS and Windows Mobile)
Glympse's specialty is to enable you to have intense control over anyone who sees where you are at any point in time. This awesome app is wired and positioned as the geolocation app that is suitable for family life and various businesses. It's not only about revealing and sharing your location with the world, but also allowing those who need your location for a specific time.
For instance, if you are planning to attend any meeting and you're already on your way to the meeting, you can reveal your exact location to your clients, coworkers or your boss.
It can also be referred to as a mini "big brother" for most business owners because it enables business owners to know where their employees are in real-time. Glympse is also useful for small businesses that thriving but still needs to keep in touch with the team members internally.
Bizzy – www.bizzy.com
(Available for iOS and Android)
This app is all about giving you more recommendations about the places you already have a passion for and that you truly love. Initially, when you sign up for Bizzy for the first time, it makes you answer lots of questions on your favorite places. It will also find out about your favorite coffee shop, or your favorite store or your favorite relaxation spot. So, you will get recommendations for new places to try out from Bizzy based on your answers and the answers of other people with similar interests.
Every time you log in on Bizzy, it asks you more questions to know more about you and also keep you engaged. This act is what makes Bizzy outstanding from its other counterparts. Its main concentration is on the end-user and discovering better recommendations that are good for you. They also have an incredible community manager that makes you feel like a part of the Bizzy family.
What made Bizzy a great app for businesses is the fact that you can see where else your customers also visit and also develop a unique partnership across businesses.
Neer – www.neerlife.com
(Available for iOS and Android, with a web app coming soon)
Neer's goal is to target those who want to share and reveal their location, but only with a specific group of contacts. Everything concerning Neer is managed by the end-user which implies that you configure your settings to whoever you want to share your location with either your family, friends, colleagues, etc.) And also, set up common locations that you visit frequently.
After this configuration, Neer takes charge of the rest by running in the background. It allows your contacts to know when you've arrived and when you've left a particular location.
What made Neer unique and different from others is the attachment of "To-Dos". Which is used when you arrive at a location. All you need to do is to attach a to-do and Neer will remind you of what you needed to do when you arrive at the location.
DoubleDutch –www.doubledutch.me
(Available for iOS and Android [native], as well as Blackberry and Windows Phone 7 [HTML5])
DoubleDutch provides branded event apps and "Mobile Resource Management" apps. The uniqueness of DoubleDutch is that it possesses an ability to add content to a specific location, such as meeting agendas, minutes, handouts, etc. It is known as a "Geolocation for the Enterprise"
DoubleDutch has indeed found their specialty in the geolocation world, really and also venturing into ways and how geolocation can make your business better, effective, relevant and productive
Conclusion
These apps are indeed wonderful apps that can help improve your business, by increasing the publicity and raising more awareness about your business to the world and where and how they can locate you. Having these apps will help improve your business earning rates. All you need to do is to download these apps and start earning.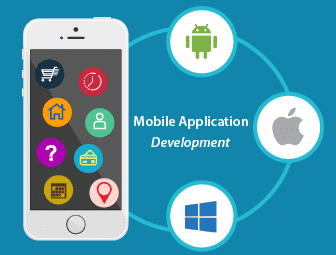 Do you want to leverage mobile technology for your business? Cynoteck is a one-stop Mobile app Development Services provider. We provide iOS and Android application development services so that you can reach your target audience on any device.