Technology is changing the world of business. The advancements in information technology have created new opportunities for developing business and improving sales. Business Central takes advantage of improving technology leveraging the customer relationship and data management to create a smart and efficient business system.
Microsoft dynamics business central packs all the innovative features that mark an AI designed inventory management for improving business. It should be noted that integrating Microsoft dynamics into your business' structure will require a lot of technical skill and experience. You can avoid the usual pitfalls by hiring the right consultants for the job.
Microsoft Dynamics 365 is a robust system showcasing a high level of compatibility with other communications platform. You can modify settings to create a unique blend that is just right for your enterprise and fits your goals. It also allows numerous add-ons that increase its functionality and uniqueness. Add-ons can be added and removed at your discretion. Below are a few possibilities that Microsoft dynamics business central brings to clients.
Copy Infographic
20 Business Central Capabilities by Microsoft Dynamics
1. Data-driven Information
Business central takes advantage of the robust data input system to keep track of transactions, customers & Vendors details, customer feedback, financial changes, sales, purchase, and inventory. This allows management to make a smarter decision based off correct information instead of guesses.
2. Financial Monitoring
Reports of real-time monitoring are made available on dashboards enabling swift information extraction.
3. Smart Forecasts
With smart AI data analytics tools, users are provided high accuracy forecasts system. This will enable our clients to plan and prepare effectively.
4. In-depth Data Analysis
We provide effective custom reports for properly analyzing big data. The business center can help you determine trends and chart market elements.
5. Smart Reporting
Intuitive designs and models ensure that our clients can get all the essential data at a glance.
6. Streamlined Operations
We bring the added advantage of optimization options. Improving scalability by developing optimized business and operations models.
7. Real-time Inventory Tracking
This smart tracking function ensures that you are never caught hanging or out of stock.
8. Optimal Inventory Design
Let us help you save storage space, make the best of each square meter by implementing an optimized design.
9. Create a Smart Restock Schedule
With this tool, we will help you design a smart schedule to predict when would be the cheapest time to restock your inventory. This way you will minimize downtime and transportation costs.
10. Increase in Sales
Business central AI capabilities will help you track leads, manage customer details, and take advantage of every opportunity.
11. Improve Employee Productivity
With a smooth, user-friendly platform all your employees can equip business central tools with minimal supervision.
12. Coordinate Multiple Teams
Business central communication tools are compatible with numerous platforms, allowing teams to share data and information.
13. Manage Project Timelines
Automated functions allow teams and management to track both project timelines and completion rate. Ensure your team is never late again.
14. Optimize Resource Allocation
Forecasting and analytics tools combine to design resource allocation models. We help you determine productivity thresholds and implementation costs for every task.
15. Create Wholesome Budgets
Tracking functions also apply to capital and other resources. Advanced models can help you design optimal cost or resource constraint budgets.
16. Central Data Storage
Create a single data bank with active backups and security. This will concentrate your resources and reduce conflicting data.
17. Standardized Reporting Method
Standard reporting and input systems ensure that all employees and departments are on the same page, literally, and when reporting data. The unified system ensures a value analytic is never overlooked.
18. Improved Mobility
With cloud-based features, you gain access to business data and controls anytime, anywhere.
19. Ease of access
Business central is compatible with a host of operating systems, providing an excellent user experience on different devices running Windows, Android, and iOS.
20. Increased Functionality
You get more and more choices with the numerous available add-ons and create your own with our assistance. These add-ons in form of "Extensions" act as plug-n-play for one's solution.
Next Steps
With flexibility at the core of your business, start with what you need now and easily adapt as your business needs change. Learn more about Dynamics 365 Business Central, take a test drive of the solutions, Cynoteck is a Microsoft Gold Partner having expert Dynamics 365 Business Central Consultants. Click here to check our tailor-made packages and feel free to create your own package as per your Business need.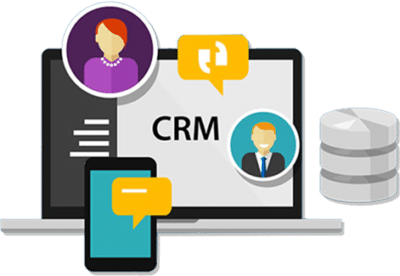 Microsoft Dynamics 365 Business Central is an all-in-one ERP business management solution that helps you connect your financials, sales, service, and operations to streamline business processes. Connect our team if you are interested in implementing Dynamics 366 business central in your business.