Enterprise Resource Planning (ERP) is an integrated system of managing business activities and resources with the aid of software and information technology. It is used to acquire, analyze, store, and share relevant data among departments and management teams. ERP consultants help businesses improve the efficiency of service provided, track business accounts, product stock, and customer preferences.
On the other hand, Customer Relationship Management (CRM) is a component of ERP that is used to improve the communication between your business, loyal customers, and potential customers. CRM consultants collect and analyses data on customers and target groups. The results of this analysis are used to develop appropriate response strategies that will improve customer satisfaction and increase sales. Here are 10 reasons you need CRM and ERP Consultants to maximize your sales.
Copy Infographic
How CRM and ERP consultant help to improve sales?
CRM and ERP consultants can help your business execute a seamless integration into ERP. Consultants come with all the needed expertise and experience to ensure that you do not suffer data loss, time wastage, and transfer errors.
With the aid of the ERP integrative system, CRM and ERP consultants will help you improve your efficiency using these tools. Data from the integrative system will help you modify tactics of your sales team that best fit in the market environment and suits your customer preferences
Along with technical skill, ERP consultants also bring market experience. Consultants can provide you with valuable advice that will help your business plan and prepare well for potential customers.
ERP consultants can help you increase your productivity and overall efficiency. By providing automated solutions for marketing, sales, customer service, and troubleshooting, they offer the support to make your competitive and responsive.
CRM consultants can help you construct an optimized customer feedback system. With such a system in place, you can conduct surveys, acquire data on consumer preferences, market data, and information.
ERP consultants can help you simplify analytical market data. Data acquired from the integrated system may look to the uninitiated as a bunch of numbers. ERP consultants can help you make sense of this data and tell you what it means for you and your business.
ERP consultants can also help design an effective and optimized communications system to link your business and its partners. This way, you can securely share relevant data with the appropriate teams to improve the speed of decision-making. Effective communication between members of your business and partners will help you to coordinate your operations properly, eliminating drudgery, extra costs, and wastage.
ERP consultants can help you design an effective market monitoring system. With the data received from customers you can plan your business strategy to target potential customers with improved advertisement and service delivery
ERP consultants will help you create a proper monitoring system that will provide you live updates and can track your business sales and expenditure. This monitoring system can offer insight into your market niche and its characteristics, such as periods of high customer activity.
ERP consultants can also create an intelligent automatic system to track your business inventory. This system will alert you to dwindling stocks that are required by your customers and ensure you never disappoint an order.
Spending money on consultants may seem like an added expenditure, but it is more of an investment. The advantages provided by ERP and CRM consultants will save your money in the long run, while making you an efficient competitor to be feared.
Also, Watch our video on CRM vs ERP: What's the difference? and which one to choose?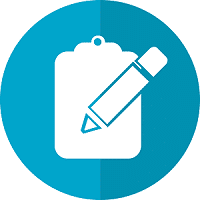 Do you want to implement a CRM system within your organization? Connect with our CRM Experts today!